Born on 8th November 2001 in Karachi, Sind, is current ODI and T20 International player for Pakistan, Fatima Sana.
Fatima is a right-arm fast medium bowler and right-hand batter. Her bowling is her primary role at the moment but we will see this youngster blossom into a key allrounder for Pakistan for the next decade.
Since her debut in 2019, Fatima is an exciting player who improves with every outing. In July 2021 against West Indies in Antigua she took 4-30 and 5-39, wining Player of the Match awards for both matches. The 5-39 performance is the seventh best all time for Pakistan in ODIs.
Fatima is doing it with bat too. In that same series against West Indies her 24 not out in conjunction with sixteen year old Ayesha Naseem (45*) nearly pulled off an unlikely victory for Pakistan in the first T20 at Antigua.
In her 27 ODIs, Fatima has taken 40 wickets at 24.27 and in 15 T20Is, 12 wickets at 27.33. These numbers will improve over time, as will her batting stats. Fatima has found her feet and looks very comfortable at this level.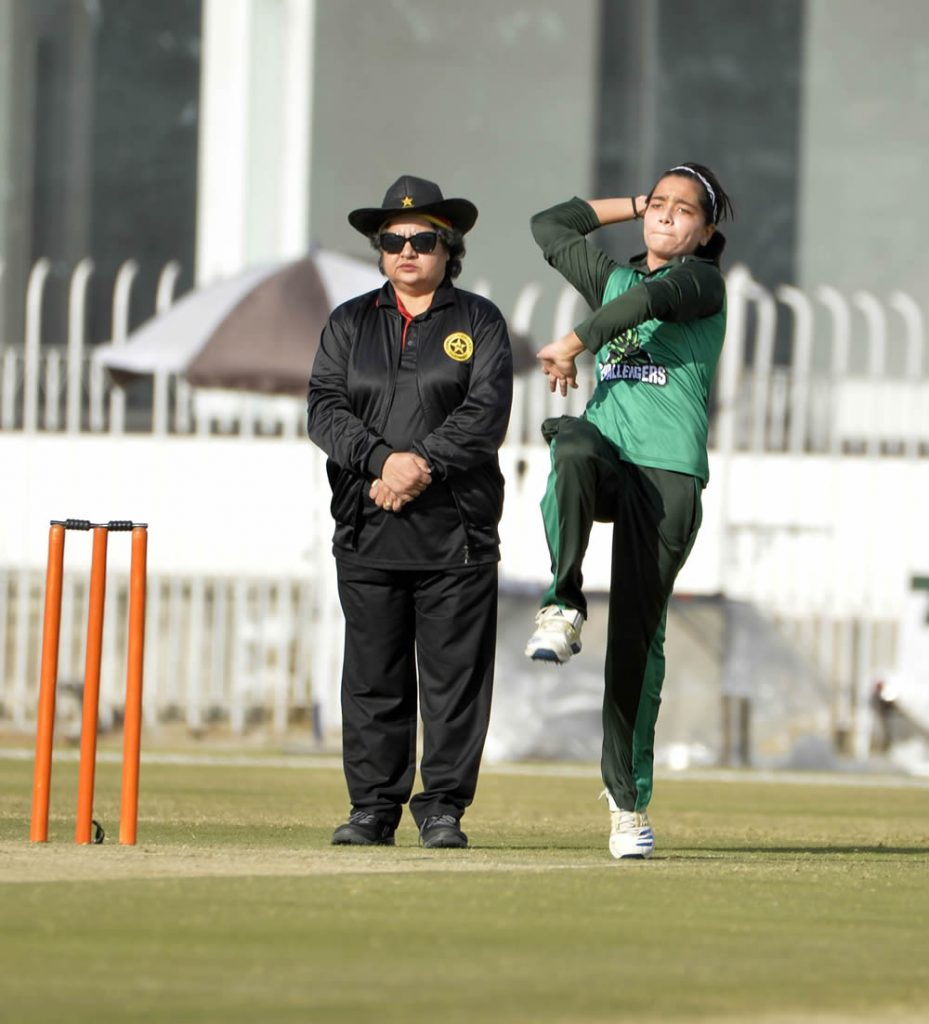 Embed from Getty Images